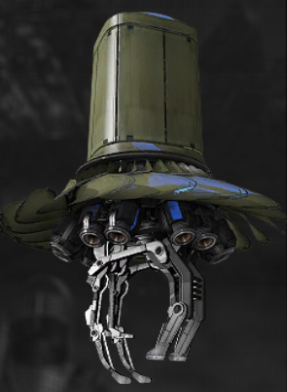 An aerial unit developed for enhancing the response time of military and law enforcement robots. Its flight time and speed are limited, but these units are widely used to transport robots to where they are needed. They can even be combined into squads capable of carrying larger robots.
These enemies will typically continue flying other enemies into the combat zone until they are shot down.
Usually deploys Assault Shooter units and the occassional Hercules.
One or two instances in-game where a group of Whirlers will bring in a heavy robot.
Ad blocker interference detected!
Wikia is a free-to-use site that makes money from advertising. We have a modified experience for viewers using ad blockers

Wikia is not accessible if you've made further modifications. Remove the custom ad blocker rule(s) and the page will load as expected.