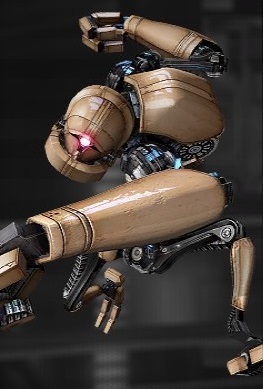 Originally a prototype robot developed as part of a research project studying the applications of animal movement in robots. But the performance level was so high that the Ministry of Homeland Affairs adopted it as a scouting and reconnaissance robot for urban warfare. Also deployed for riot control because of its good mobility and offensive capabilities.
These enemies tend to attack in swarms. They are fairly maneuverable and sometimes move erratically.
Stay on the move when dealing with multiple Simians.
Ad blocker interference detected!
Wikia is a free-to-use site that makes money from advertising. We have a modified experience for viewers using ad blockers

Wikia is not accessible if you've made further modifications. Remove the custom ad blocker rule(s) and the page will load as expected.