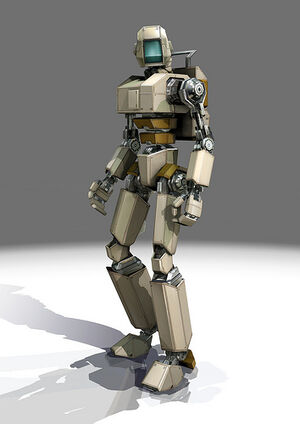 An assistance robot designed to help people in their daily lives. No longer in production, these robots are powered by an old type of nickel hydrogen battery and they are rather sluggish compared to other robots, due to their AI, which is slow when it comes to decision making. There are scattered reports of some still in use thanks to parts scavenged from other robots.
These robots are normally found in non-combat areas.
Alfies are likely the first production model robot to be mass-produced for wide-spread usage.
Ad blocker interference detected!
Wikia is a free-to-use site that makes money from advertising. We have a modified experience for viewers using ad blockers

Wikia is not accessible if you've made further modifications. Remove the custom ad blocker rule(s) and the page will load as expected.